You are now touring virtually in
KUKUP FISHING VILLAGE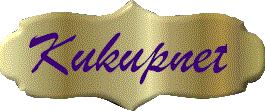 We end our Virtual Tour here. Hope you enjoy the tour. Just send me e-mail if you need any help. But first of all, please contact the chalet owner yourself to bargain your need. Please be remind that down here they charge only package tour. And I should ask you to book a chalet beforehand if you want to stay here. This is because Kukup is always flooded with tourists and all chalet are fully booked during weekends.
---
KukupNet © ANG CHOR CHEW
A Community Homepage Introducing History, Life and Tourists Attractions of Kukup
Created as a service to the Community by the Webmaster: Mr. Ang Chor Chew
Contact: E-mail or Telephone: 607-4241324
Former Headmaster of Ken Boon Chinese Primary School, Kukup and Present Headmaster of Chong Hwa Chinese Primary School, Rengit, Batu Pahat, Johor.

This site was created solely for the KUKUP Community, and is absolutely FREE OF CHARGE. All information published in the website are FREE and you are welcome to contact me to publish your information concerning the Kukup Community absolutely FREE.
---